Sacramento

Siding Replacement & Installation

One thing that every siding contractor will promise you is the quality of their work, but at GVD Renovations, you'll see it: in every grain of wood, every natural pattern of stone, and much more.

No detail is left to chance when it comes to making your house a home. We pour years of our experience, expertise and knowledge into everything we craft, so that the end result is nothing short of awe-inspiring.

Throughout the Sacramento and Bay Area, our reputation as a professional, quality and budget conscious siding contractor is well-known. Whether you have a small renovation job, or you need a complete overhaul of your exterior home improvement project, you can rely on the experience and knowledge of GVD Renovations for home improvements in Sacramento and surrounding areas.
Have Questions? Call Now for A Free In-Home Consultation!
#1 Premier Replacement Local Window & Siding Contractor
We only work with the best. And when you do that, you know you're getting renovation work done to a higher standard. From exterior design experts to electricians and artisan craftsmen, we firmly believe that our people make all of the difference, and we take the time to get the job done to a higher standard. At every step of the way, you'll find our courtesy, professionalism and skill is evident in our approach.
If you are looking for a Sacramento siding company, don't hesitate to contact GVD Renovations. Our distinct knowledge of home renovations in the Bay Area and throughout Sacramento gives us a competitive edge, not just in terms of pricing, but in the approach we take to ensure that we don't just meet your expectations -- we exceed them.
Exterior Home Siding Contractor in
Sacramento and the Bay Area
With a variety of siding options to choose from, you'll be amazed at the versatility and beauty of today's most distinctive and innovating siding choices. From authentic wood siding, to easy-care, low maintenance fiber cement siding, to traditional vinyl siding that's both affordable and beautiful, you'll find there are siding styles to fit every need and budget. Update your boring, old siding with a new look that's guaranteed to give your home added curb appeal! Just don't be surprised if your new siding gets you tons of compliments from friends, family and passers-by.
Whether you love the warmth of real cedar siding, or you want something more modern and easy to care for, there's no siding job that we can't handle. Trust our years of experience in siding installation in Sacramento and the Bay Area to ensure that no matter which type of siding you choose, you'll be sincerely amazed at what our creativity, dedication and uncompromising eye for detail can accomplish for you.
At GVD Renovations, we have unparalleled expertise in installing most types of siding products, so if you're looking for a modern, cost-effective way to improve the look of your home, siding is a great option! It can also increase the value of your Sacramento home considerably without a large investment of time or money! But even if you're not selling, you'll be glad to know that siding is an easy way to give your home a makeover without needing to do a complete renovation.
We invite you to learn more about the many different types of siding we can install, including:
Fiber Cement Siding - A popular choice for Sacramento homeowners looking for the perfect balance of low maintenance and gorgeous, lasting durability. The popularity of fiber cement siding has skyrocketed in recent years despite having been around for decades. Homeowners across Sacramento and the Bay Area realized that not only is this type of siding attractive and available in nearly every possible color, but it's also easy to clean and care for! Its superior durability means that it won't chip or crack like inferior siding can (especially when exposed to the heat and sun). Read more about fiber cement siding installation in Sacramento and the Bay Area
Vinyl Siding - Popular for its versatility and affordability, traditional vinyl siding doesn't need much care to keep its good looks! Today's vinyl siding is highly durable, which makes it a popular choice for homeowners looking to update and modernize their home without breaking the bank! Plus, vinyl siding is available in a plethora of colors so you can enjoy a hassle-free look that adds beauty and lasting style to your home. See for yourself how vinyl siding has evolved to become more innovative and unique to fit the standards of today's homeowner.
Wood Siding - Often imitated but never quite duplicated, there are many different styles of siding that look like wood, but when you want only the real thing, wood siding is an eco-friendly way to add a touch of warmth and comfort to the exterior of your Sacramento home. Wood siding needs special considerations before it can be installed so it's important to discuss your goals for your new siding installation with us before beginning so that we can help you choose the type of siding that's right for you! Click here to read more.
James Hardie Siding - this is a patented brand of fiber cement siding that is loved by many homeowners and contractors alike for its versatility, ease of use, and fast siding installation. It also comes with an impressive warranty that's hard to beat and stands as a testament to its longevity and unsurpassed quality. One look at the superior style and wide array of choices available in fiber board siding and you'll see why so many people rely on James Hardie siding for their homes.
Siding Replacement and Siding Installation Near You
As a premier siding company near you, we can handle siding installation on your home, as well as replace your old siding. Our siding replacement experts understand what needs to be done in order to ensure that your siding replacement project goes perfectly from start to finish. When you need reliable siding installation in Sacramento that's done on time, on budget and handled professionally at every step of the way, you need GVD Renovations.
See for yourself why so many homeowners throughout Sacramento Area and the Bay Area trust us to handle all of their siding replacement needs. Even unusual or challenging siding installation needs with dry rot are no problem at all for our experienced professionals.
From durable fiber cement siding to traditional vinyl siding and everything in between, there's no better name to know than GVD Renovations. Call us today and let us come to you with a free, no obligation quote on your siding installation or siding replacement project in Sacramento. We serve all of Sacramento and the Bay Area, so before you hire a siding contractor to work with you, make sure you get a quote from GVD Renovations!
Window Installation and Window Replacement
In addition to being just a Sacramento siding company, we can also take care of window installation, window replacement and door replacement. When homeowners have their siding replace, it suddenly becomes clear that their windows might also be outdated, worn, or not secure, which leaves their home open to not only danger but also the elements. New window installation or replacement in Sacramento can not only offer you the protection you need, but energy efficient windows may also help you save money on your energy bill. That means, in practically no time at all, your windows and patio doors may very well pay for themselves in terms of energy efficiency and money saved!
We can also install more than just your standard windows. We have experience installing specialty windows including garden windows, casement windows, mezzo windows, bay windows and much more. Whether you want a quality window that is the focal point of a room and draws more natural light inside, or you want window replacement to update and modernize your windows with a stunning new look, all you need to do is call GVD Renovations and let us handle it.
Not sure what kind of windows you need? Wondering which types of windows would best fit your home's style? Not a problem! Give GVD Renovations a call and let us help you choose the best windows for your Sacramento home. We sell, install and replace many different types of windows which can be customized to fit your home's unique style and design, so you never have to worry about windows that look out of place or anything but authentic. Replacement windows that save you money are our specialty!
More than Just a Siding and Window Company
You'll be glad to know that we do more than just quality windows installation, replacement windows, siding installation and siding replacement. We also handle all types of renovation work with the same care and dedication you expect from true professionals who excel at their jobs, from start to finish. From kitchen renovations to bathroom renovations and everything in between, no job is too large or too small for our experienced team of professionals to handle.
If you want renovation work done in your Sacramento home but you're not exactly sure where to start, we'd be glad to help! We can come to you with a complete gallery of ideas, as well as take relevant measurements and other notes to help you plan your dream renovation. We'll give you accurate estimates for costs as well as suggest ideas that will perfectly accentuate your home and work with its architecture, so that the end result will exceed your expectations.
Financing Available for Your Dream Renovation!
You'll be glad to know that we can also help make your Sacramento renovation dreams a reality! By working with select, reliable and reputable financing companies, many of which offer promotional financing options with approved credit. This makes it possible for you to get convenient financing to see your home renovation dreams become reality. Whether you need siding replacement, window replacement or kitchen remodelers near you, trust GVD Renovations to help make the process smooth, easy and hassle free. We invite you to learn more about our numerous financing options by giving us a call today for your free, no obligation quote!
When you fill out our online web form or give us a call, we'll schedule a time that's convenient for you to have your free estimate. Then we'll come to you and learn more about your plans and goals for your home renovation, siding installation, window installation or other Sacramento home renovation project. We'll take detailed measurements and provide you with a direct, easy to understand estimate. With customer service as our top priority, we'll also take the time to answer any questions you may have, as well as show you a wide variety of looks, styles, textures and patterns that could be right at home in your home!
We're proud to serve Sacramento, Bay Area and surrounding communities! For all your window installation, replacement windows, replacement siding, siding installation and renovation needs, be sure to give us a call at our phone number and let our licensed and certified professionals help you bring your Sacramento home renovation dreams to reality with skill, beauty and much more. Plus, don't forget to ask about financing offers to make your renovation even more convenient!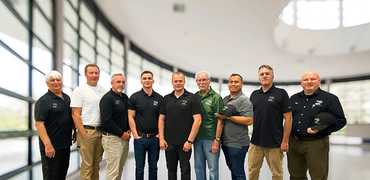 Full-Service, Start to Finish

Everything You Need Under One Roof

We Handle The Plans & Permits

To Ensure Quality, Professionalism, and Competence

Local, Family-Owned & Operated

Decades of Combined Experience

Free Estimates, Competitive Pricing

Get Detailed Project Cost / Quote

All Inclusive / Full Responsibility

One-Stop Shopping Experience

A+ Better Business Bureau Rating

Dedicated to Excellent Service

Combo, Senior & Military Discounts

Save Money on Your Home Renovation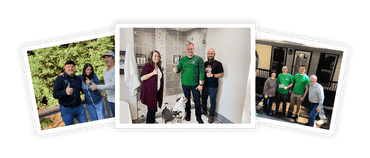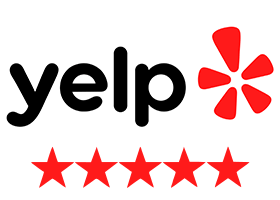 5/5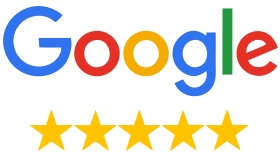 4.9/5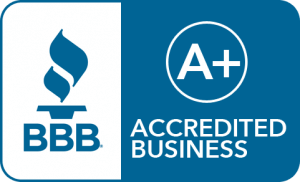 A+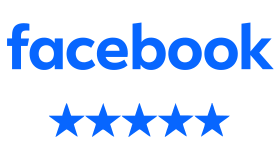 5/5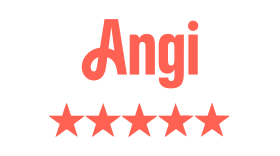 5/5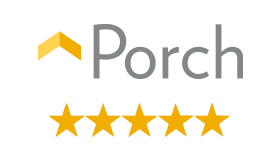 5/5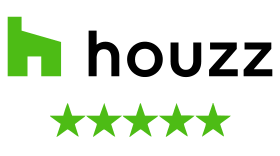 5/5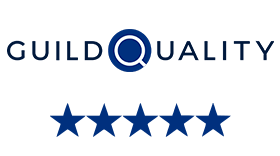 4.9/5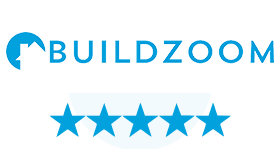 5/5
Read All Reviews

We are fully insured with worker's compensation and general liability insurance to safeguard you and your home during our work.
Angie's List Super Service Award